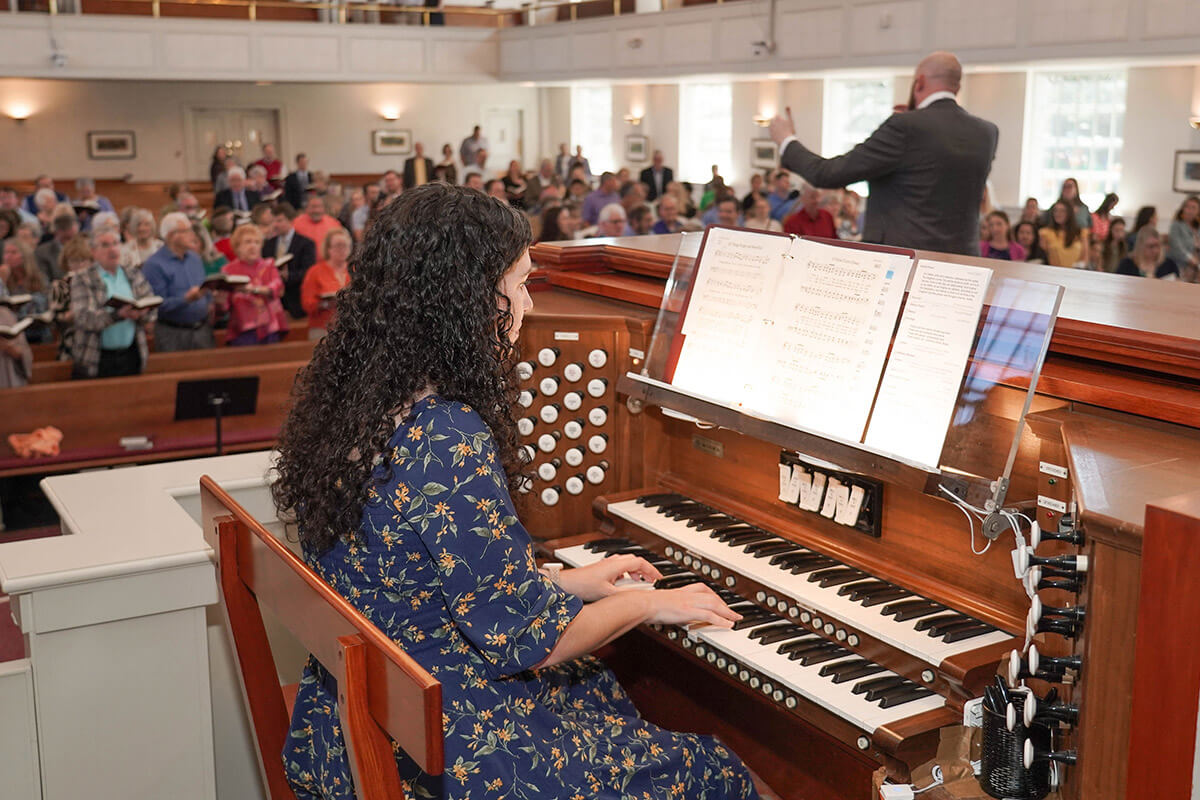 Music holds an important place in the life of Aiken's First Baptist Church. It contributes to worship, education, pastoral care, and outreach and serves as an avenue for the investment of "body, soul, mind, and strength" in ministry. Guided opportunities for music ministry, outlined below, are provided for all ages and ranges of talent. We encourage you to find your place in the music ministry at First Baptist Church!
Aiken's First Baptist Church is home to the 34 rank Wicks pipe organ. Click here for more information about the organ.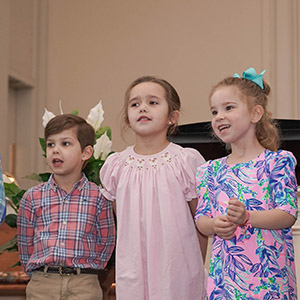 Music Makers Choirs
(3-Year-Olds – Kindergarten)
Objectives for this group includes developing musical awareness, learning basic musical skills, and understanding uses of music in the church. Music Makers learn to use instruments as they continue to develop vocal skills and responses to music. These children participate in special Christmas and end-of-the-year programs and occasionally lead in worship. This group meets each Wednesday night, 6:00 – 6:40 p.m.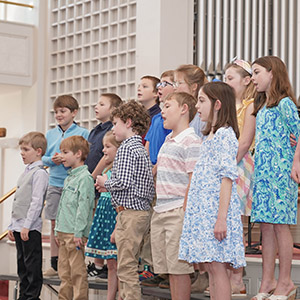 Young Musicians Choir
(Grades 1-5)
Worship education and studies relating to basic choral musicianship combine to form the curriculum for this choir. Hymns and simple anthems make up the choir's literature. They occasionally lead in worship and take part in Christmas and end-of-the-year programs. This group meets each Wednesday night, 6:00 – 6:40 p.m.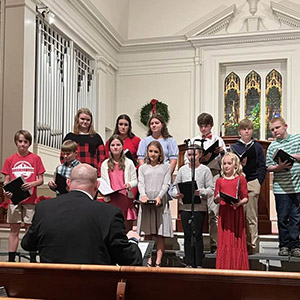 Youth Choir
(Grades 6-12)
Friendship, vocal skills, and choral musicianship are the emphases of these groups. Repertoire includes anthems and contemporary songs. These choirs assume increasing responsibility by singing periodically in morning worship services. The activities of these groups are an integral part of the church's youth ministry.
Youth Choir: Sundays, 6:15 – 7 PM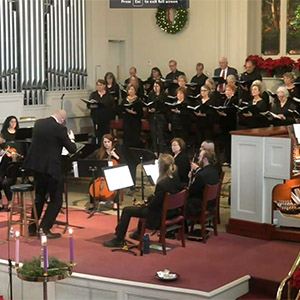 Sanctuary Choir
Open to members at least 18 years of age, this is the principal service choir for the church. Its music varies, but is always selected specifically for its contribution to worship. Through attention to text and music, choir members develop their own gifts of ministry and worship leadership. Sanctuary choir meets each Wednesday at 7:30 p.m.
For more information on how you might become involved in one of these groups, please contact Director of Music & Worship Zach Derr at (803) 648-5476 or email him at zderr@fbcaiken.org